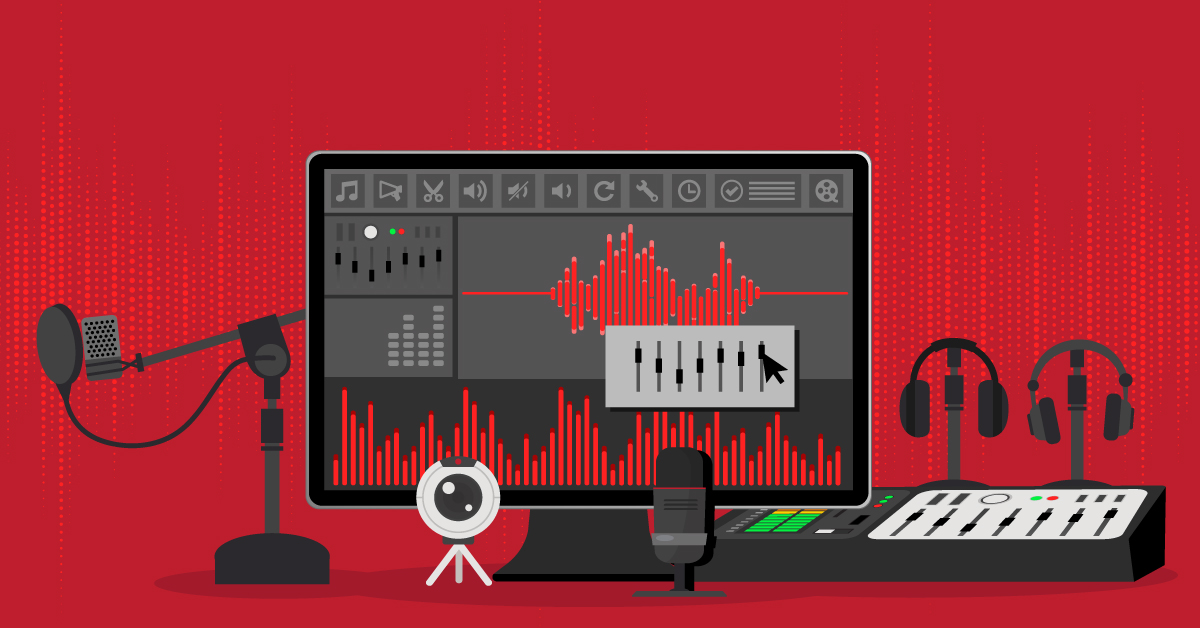 Podcast Equipment Recommendations For Getting Started and What We Use To Produce The Email Marketing Show
We get a lot of questions about the equipment needed to get started podcasting, and about what kit we use. So here's the craic.
Over the years of having 4 podcasts we have refined the equipment and learned a lot about what's needed and what's not. First of all let's look at some 'getting started as cheaply as possible' options.
Low Cost Podcasting Equipment To Get You Started
These recommendations are going to give you a good enough show to get started without having to borrow from your rainy day fund. There's some BIG podcasts who have used this equipment, so the quality is certainly more than good enough for anyone.
MICROPHONE
Please don't use your headphones or your built-in mic on your laptop. People have to listen to podcasts. So respect their ears.
The Blue Snowball. This is a mighty mic that some big podcasts have grown on. Really simple to use and plugs directly into your computer or laptop with USD.
ADD VIDEO?
If you're going to record a podcast, you may as well record a video of yourself doing it and use that to promote the episode and reach more people.
We played around with so many cameras before realising that the real thing that makes a video look good (or bad) is the lighting. You can use the web cam built into your computer or laptop, but you'll seriously boost how you look if you add a bit of simple lighting.
What We Use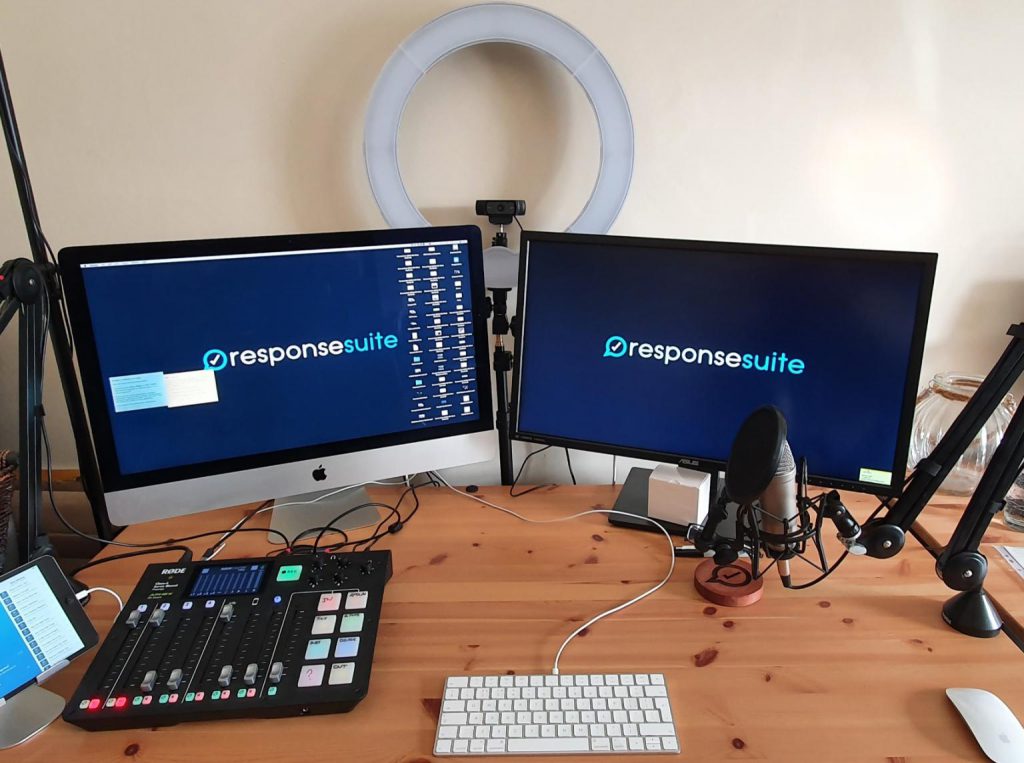 Here is the tech stack of what we use for our show. Keep in mind that our situation may be different to most in that we have 2-hosts for our show so we need 2 microphones.
LIGHTING
Hear this kit in action, learn how to make more of your email marketing and get some new campaigns – listen to our podcast, The Email Marketing Show.