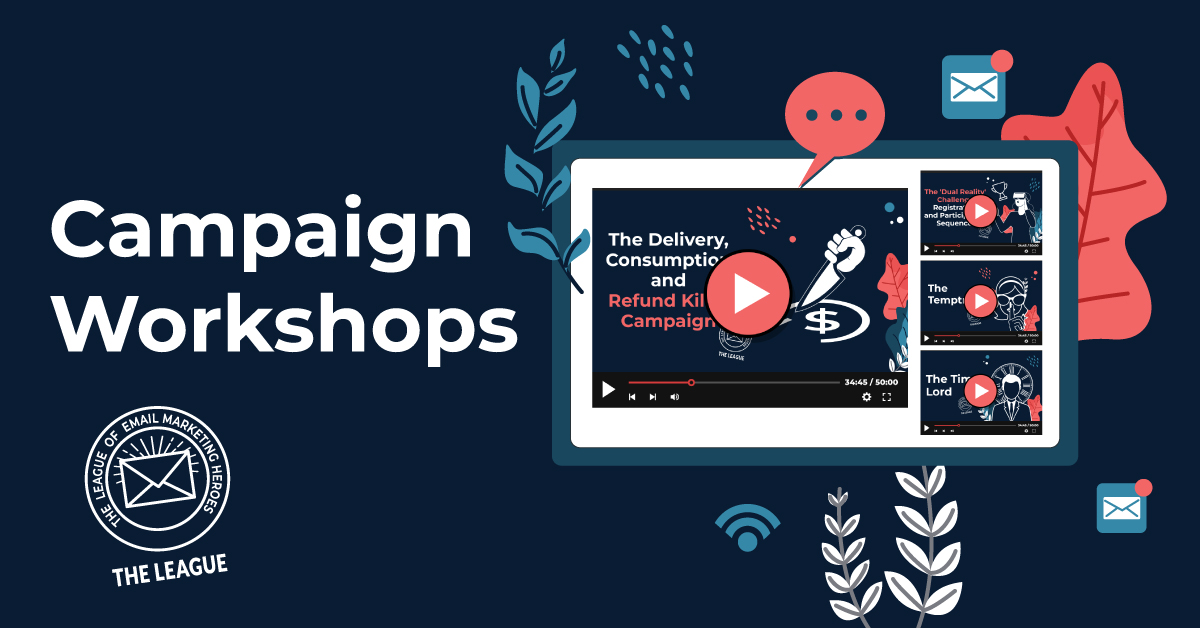 How To Master Email Marketing with The League's Campaign Workshops
Join us on Zoom while we dissect every piece of psychology in an email campaign so you can learn new things you can try in all of your other marketing campaigns.
Each month we go live as we workshop one of the email campaigns from our library.
This means that not only do you have the benefit of fast implementation of the campaigns you can grab and deploy in your business, but you get to learn why they work and how to apply these techniques yourself.
With the campaign library inside The League we give you the fish for fast results.
In the monthly Campaign Workshops we teach you how to fish so you can master the skills of psychology-based email marketing.
How Do The Campaign Workshops Work?
Inside your Campaign Library of the membership area, you'll see many of the email campaigns have a video recording of the Workshop for you to study.
However some do not yet have a video. That's because that one is still to come and you can attend it live.
When you attend live, (check out the Members' Event Calendar) we meet on Zoom and go through every element of the emails and show you the psychological principles at work in the email and in the sequencing of the emails themselves.
That way you can use those principles in your other emails and marketing.
We then work with you on how you apply that particular campaign to your business, and other ways of applying the same psychological principles in other places.
The full recording goes up into the members' area so you can review it later and catch up on any you couldn't make live.