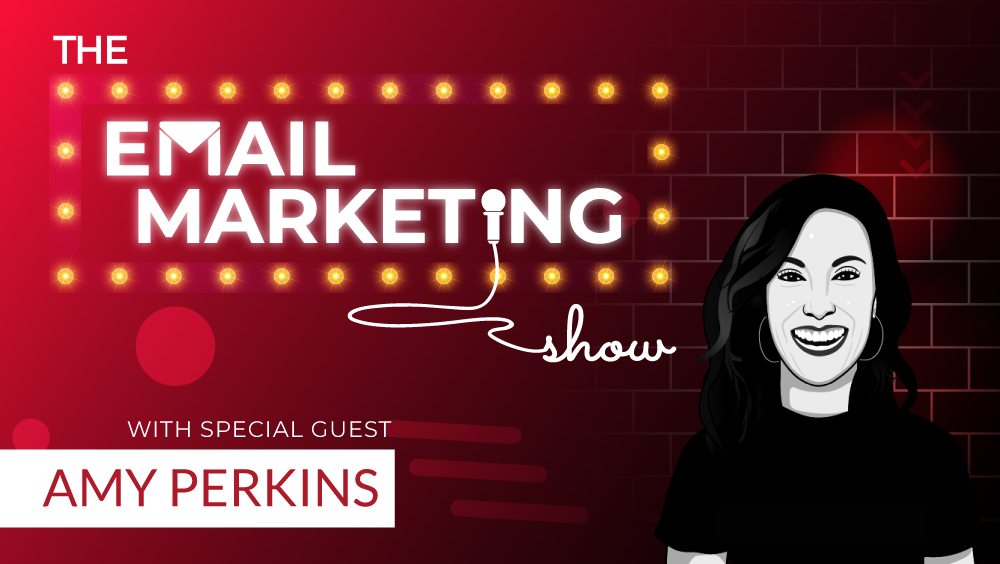 How To Get A 60% Email Open Rate – Above Average With Amy Perkins
One of the things that people focus on and talk about all the time, and rightly so, when it comes to email marketing is how they can increase their email open rate and get better results. There are lots of averages floating around, but let's be real, we all just want to do better!
Imagine checking your email stats and finding that your emails are getting a whopping 60% open rate, it's a marketer's dream, right?
Well, our guest this week Amy Perkins knows exactly how that feels, and she's here on The Email Marketing Show to share her tips on absolutely smashing your email open rates…
How To Get A 60% Email Open Rate
Episode Content
(3:27) What is the average email open rate?
(3:52) We ask Amy: Why do you think you're getting such high open rates? How are you doing it?
(4:20) How do you encourage people to join your email list?
(5:27) People should join your list because they actually want to hear from you, not to grab your latest freebie.
(6:35) Once someone joins your list, what do you do to keep pushing that high open rate?
(8:32) How having a deep understanding of your audience and list and being authentic will massively bump your open rate.
(9:58) How to add a call to action to your emails while still delivering value and being authentic.
(12:21) Having the right mindset when sending sales emails and how your style of call to action can affect your open rates and engagement.
(14:46) Broadcasts vs. email campaigns: what's the best combination for higher email open rates.
(16:10) Subject line of the week with Amy Perkins.
On Your High Horse With Amy Perkins
Watch the full episode right here.
Episode Resources
Find out more about Amy at keystocourage.com
Listen to Amy's podcast here.
Connect with Amy on LinkedIn and Instagram.
The Absolute Best Time To Send Emails – Podcast Episode
Writing The Perfect Welcome Email With Gavin Bell – Podcast Episode
The Email Marketing Strategy Every Business Should Steal – Blog Post
7.5 Types Of Email Call To Action You'll Actually Use – Podcast Episode

ResponseSuite
INBOX 2020 Event – Buy your ticket
Download The Email Marketers' GamePlan
Check out our Youtube channel for a behind-the-scenes look at The Email Marketing Show
Follow us on Instagram for daily email marketing advice and ninja tips
Connect with us on Twitter for podcast updates and email marketing content