Rob and Kennedy – Podcast Guest Media Pack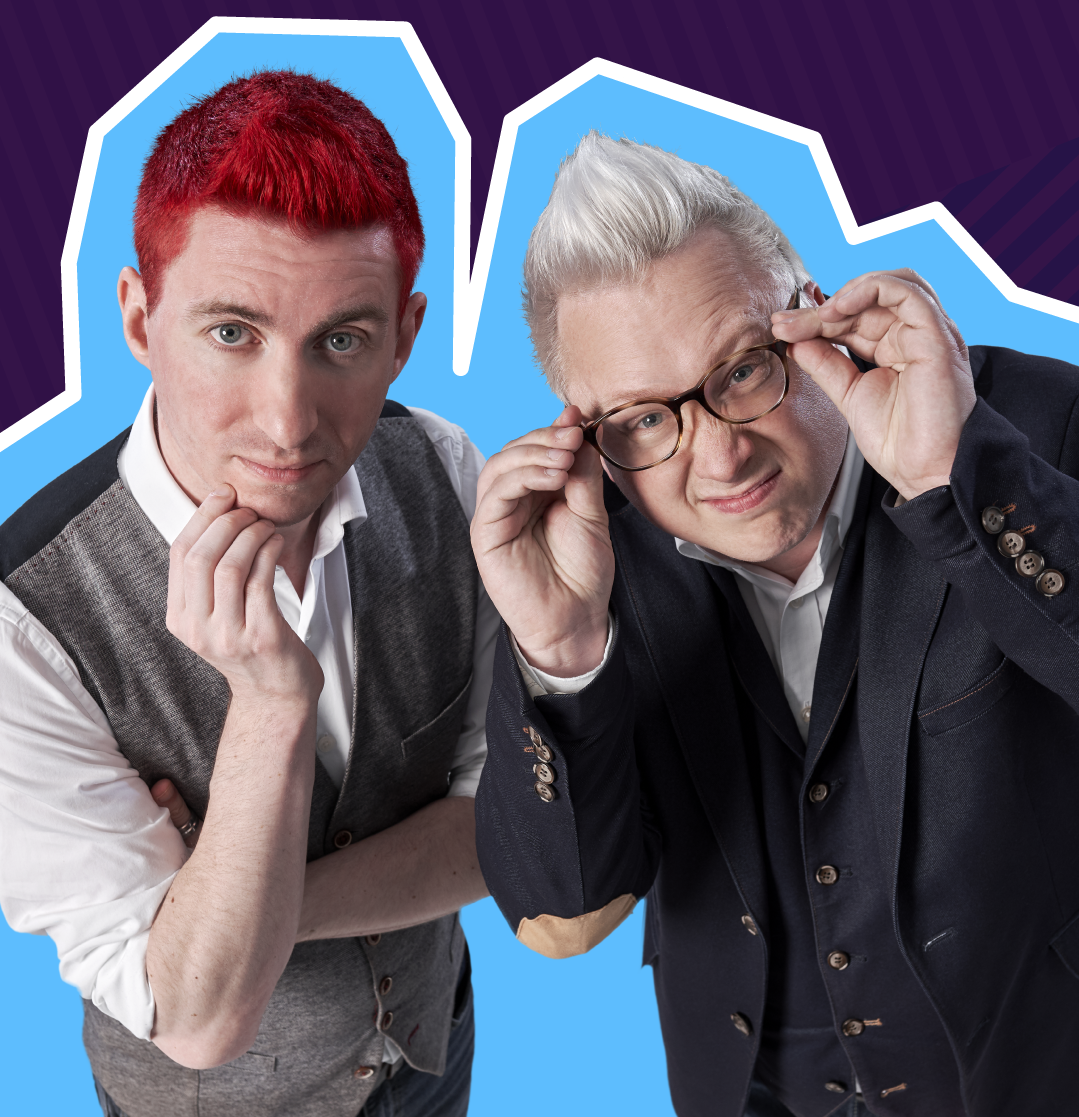 Topics and Areas Of Expertise
We can talk on a number of topics which range from what we teach across our businesses to our experiences in business. Something unusual though is we deliver something new every time we appear, specifically we tailor it to your show and your listeners so they get actionable, quick win outcomes from listening.
The topic areas we talk on include:
Turn Feedback Into Sales
Surveys have traditionally been fairly useless, our approach to surveys involves using them as a method of understanding and segmenting customers (and prospects) so you can boost customer lifetime value. This is the principal our software platform, ResponseSuite is built on.

Modern Email Marketing For Your Audience
Email is recognised by most companies as the #1 sales generation channel, and we flippin' love talking about campaigns, conversions and making email marketing work in the modern world. We apply email marketing strategies to your audience for their quickest win.

Dynamic Customer Journeys: Relevance and Segmentation
A huge part of what we talk about is understanding customers and putting the right message in front of each one using segmentation.

Our Entrepreneurial Journey As Utterly Unemployable
Neither of us have ever been employed. We've always run our own business whether that be information business selling memberships, courses and software or marketing our entertainment businesses.
A Read-Out-Loud-Able Biography
You might know them as hosts of the very entertaining podcast, The Email Marketing Show, or as the founders of Email Marketing Heroes – my guests this week are fast becoming recognised as two of the most dynamic speakers in the world and for completely reshaping email marketing…
Red-haired Rob is a comedy stage hypnotist, and platinum-haired Kennedy a psychological mind reader (or mentalist as they call it in the US), who have spent 20 years each relying on their skills of getting into other people's heads to carve out successful careers in show-business.
Now as founders of EmailMarketingHeroes.com, Rob and Kennedy's mission is to save the world from that grubby old-fashioned email marketing we've all grown to loathe, and give others the tools to become the Email Marketing Heroes in their small businesses.
They're all about making more from the email subscribers you already have. However many subscribers you have.
For Your Information
Here's some information to help make interviews with us easier for you:
✅ Awesome Sound Quality
Your listeners deserve to enjoy listening, right? As podcast hosts ourselves we have a designated set up for all interviews which includes 2x Rode NT1-A studio mics, pop shields and headphones. We're in a quiet environment and take our appearance on the show seriously, while having a jolly good laugh!).
✅ Promoting Your Podcast
We totally understand the value of promoting our appearance on your show. Not only does it grow your listeners but the reason we promote podcasts we guest on when they are released and add mentions to our on-going content queues is because it makes us look more popular than we are. So we'll keep promoting to our tribe.
Who's Who?
Rob has Red hair. (Kennedy is the one with the white hair)
Where Are We From?
We're from Newcastle Upon Tyne in the North east of England
Do You Still Perform As Entertainers
While we don't like to take much time talking about this part of our world, and prefer to share as much email marketing knowhow as possible in our time together – tes, Rob still tours his comedy hypnosis show in theatres and on cruise ships and Kennedy performs at corporate events and awards dinners.
Links and Resources Your Audience Might Like
Our primary thing we signpost in interviews (unless otherwise agreed) is our podcast:
The Email Marketing Show – www.TheEmailMarketingShow.com (and on all podcast players)
Join us each week for irreverent chat and wit on the subject of better email marketing. Featuring the most annoying intro track in the world.
Main Social Link: Free Facebook Group About Email Marketing: https://www.facebook.com/groups/emailmarketingshow/
Our Instagram: @robandkennedy
Survey Software: www.ResponseSuite.com
ResponseSuite is a revolutionary survey platform build with sales and marketing features to turn feedback into actionable insight and, sales.
Email Marketing Blog and Website – www.EmailMarketingHeroes.com
Our online hub of training, events, courses and programs.
Media
Here is a library of different photos you can pick from to use in your promotion of this episode.
Past Interviews
Here's some proof that not only are we popular podcast guests, but that we like to chat. This is a selection of some of the podcasts we have appeared on, some you may have heard and some you may not have: