Who Are Rob and Kennedy and WTF is Email Marketing Heroes?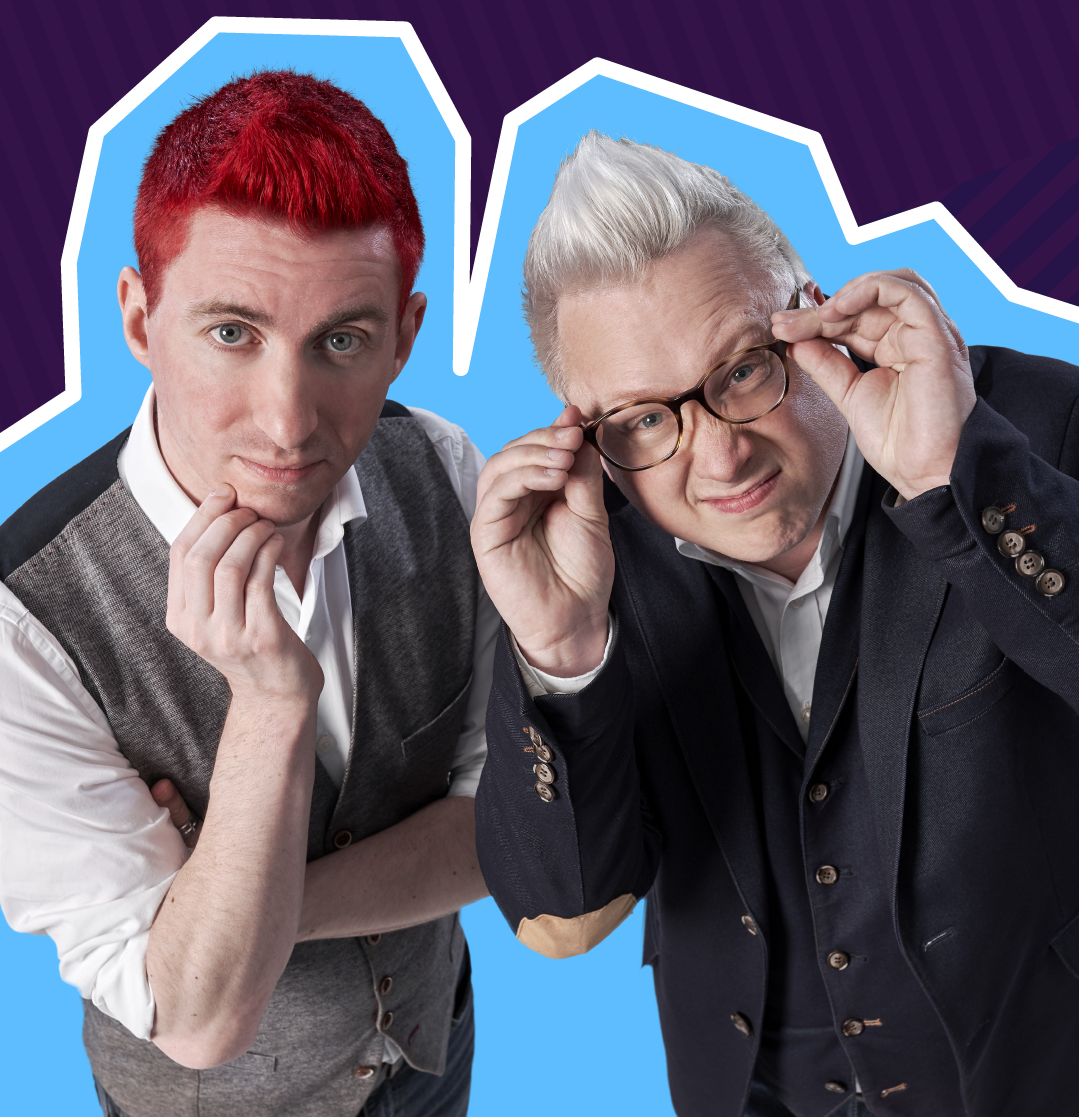 Ever wondered what would happen if a comedy hypnotist and a psychological mind reader turned their skills to email marketing? …No…?
Ah well…
We have quite a different take on email marketing for small businesses that flies in the face of the old fashioned 'beat people over the head until they buy, die or unsubscribe' mentality.
That doesn't work any more (and hasn't for years, yet people still do it!)
Instead, we use something called Psych-Sequencing to build deeper relationships with your email subscribers and make making sales really easy.
We Train Experts Like You to Become Email Marketing Heroes…
Using our S.C.O.R.E Email Engine™ and various programs, software (ResponseSuite) and membership (The League) we help small business owners to become the Email Marketing Heroes of their businesses. Together we fight back at scammy, grubby-old email marketing.
We're obsessed with helping you:
Find your own voice (not hack/copy the tired over saturated formulas and stale templates that get ignored).
Combine simple automation with regular contact with your subscribers that builds relationships so people want to buy from you, even when you're not selling.
Make more consistent sales using email instead of trying to play the social media algorithms.
Write emails that people love receiving so much that they reply to them.
Cut through the tech, the BS and the lies and implement simple techniques that just work. And by work, we mean make you sales.
You'll see us spreading the word on modern, valuable emails marketing just about everywhere; we speak at events both online and offline, deliver guest training and run various programs. Not to mention our free podcast The Email Marketing Show and awesome free Facebook Group The Email Marketing Show Community.
Making Sales with Email Marketing is Misunderstood and Needs Reinventing
Email is no longer a replacement for letters from your Nan. It's not electronic mail.
Instead, email marketing is proven to be the #1 source of revenue for business of all sizes because it's another app on your perfect customers' phone that allows you to send messages directly to them.
Where do you start?
We send a daily email marketing tip right to your inbox, if you want these funny, quirky, value-packed emails for free sign up here and we'll also send you our 4-Day Flash Sale email campaign as a gift.
Who are Rob and Kennedy?
Rob Temple, Hypnotist, Marketer and Penguin Lover
Born in London before moving to Sunderland in the North East of England as a young child, Rob always wanted to be one of the cool kids.
So he took up learning Magic as a hobby. Go Rob!
Despite not understanding why this kept him from the popular tribe, he went on to win multiple awards as Young Magician of The Year at The Magic Circle.
After performing close up magic at weddings and children's parties he saw a hypnosis show and convinced his Dad to pay the hypnotist for mentorship.
This led Rob to moving to the Greek island of Kos for a number of summer seasons where he hypnotised and entertained thousands of tourists in his infamous shows.
Realising that these gigs won't keep coming knocking on his door, Rob decided to apply his skills to marketing himself which lead to him performing all over the world in places like The Seychelles and for events for royalty.
While sitting around the pool waiting to perform, Rob started accepting offers from marketing companies and coaches to help them apply his skills to their businesses and quickly saw the results he was getting for them.
Kennedy, Psychological Mind Reader, Creative and Theatre Lover
Refusing to do PE at school, Kennedy spent extra curricula time in anything and everything to do with the theatre.
Amateur dramatics where he played parts in the likes of The Railway Children and Oliver meant that whenever there was a choice in school, he'd choose the theatre.
His mother discovered his entrepreneurial flare when she emptied out his school trousers to find the 50p coins he'd been collecting from the other kids in exchange for writing excuse notes so they could skip school.
Naughty Kennedy.
After seeing someone on TV memorise a deck of cards, Kennedy became obsessed with the potential of our minds and this lead him to study influence, body language, micro-expressions, misdirection and memory.
He combined these skills with his natural wit (or as his mother calls it, his ability to 'think his way out of anything') into an after dinner show.
Since many of the clients who booked him were large corporations like Yahoo!, Mars, Tarmac and Royal London he spent a lot of time in departure lounges and hotel rooms waiting to perform.
He used this time to coach other entertainers on how to grow their businesses by applying his skills to marketing.